At Climate Mechanics LLC, we understand many of our customers may need to purchase new heating and air conditioning equipment on short notice. Thanks to our flexible options for financing, you won't have to worry about a huge blow to your household budget whenever you need new heating and cooling equipment.
To help make new equipment as affordable as possible, we offer financing through a partnership with Greensky. With this financing, you'll receive low monthly payments, preferred interest rates, and flexible terms. You won't have to dip into existing funding sources (credit card, bank account, home equity line of credit).
HVAC Financing Options
0% for 24 months

No interest payments for 12 months (term 84 months)

Reduced rate 4.99% for 60 months

Reduced rate 5.99% for 120 months
We also provide financing through Fortiva Financing, which offers flexible options and up to $55,000 in same-day financing and fast approvals. Contact us today in Cherry Hill, NJ to find out more about the various financing options available to you so you can receive the home climate you need.
GreenSky Financing: https://www.greenskycredit.com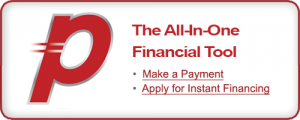 Make A Payment